BEING A LEADER IN PROVIDING INNOVATIVE ENGINEERING SOLUTIONS IN THE REGION
Using modern technologies and innovative engineering solutions, we provide services in the areas of planning, design, and supervision and consulting in construction.
In conjunction with our associates, we work on improving quality, efficiency and expertise on a daily basis.

DESIGNING
according to the most modern standards.

INNOVATIVE
engineering solutions.

EXPERIENCE
400+ projects
---
Featured projects
---
News

July 10, 2018
Attached you can see the 2016 article from the magazine "PUT plus" about INK Constructor. INK_2016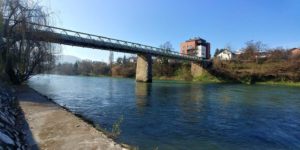 The removal of construction of the old "Zeleni most" bridge, which will be closed for pedestrian and bicycle traffic, will start in Banja Luka on Thursday, June 14th, announced the Banja Luka Department of Traffic and Roads. The bridge has been closed for traffic since October last year. The construction of a new bridge at this […]

July 9, 2018
Attached you can see the 2016 article from the magazine "PUT plus" about INK Constructor. INK_2017