---
Guided by functionality, durability and favorable cost of execution, the project solution of an integral concrete bridge with two spans has been adopted, with a viewpoint placed in the middle of the bridge, that will make it special in relation to other bridges from the region.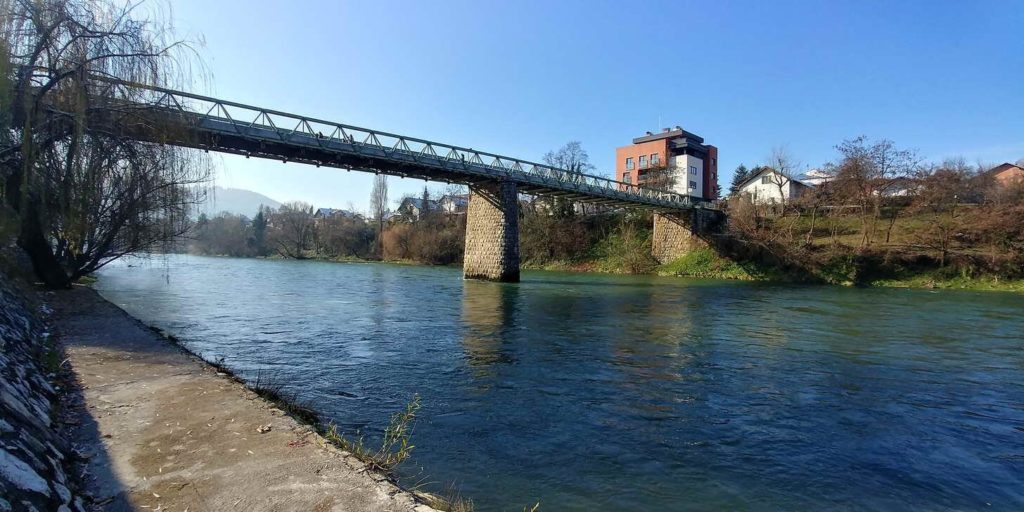 Location
The viewpoint has natural contours, it is located on the downstream side and slightly spreads from the line of footpath. Attractive views towards city beach, watercourse of Vrbas and the city are provided from the viewpoint. The river pillar is designed to symbolize the initial name of the "Z" as the "Zeleni" most.

Downstream view

Bridge cross section
Upper structure (superstructure) of the bridge consists of precast prestressed girders, length 39.40m. All girders are of the same length due to the uniform design and the cheaper construction, ie the use of one type of mold and technology. There are two spans of 40.0 m, and the total length of the bridge structure is L = 80.00m.

Cross section of access roads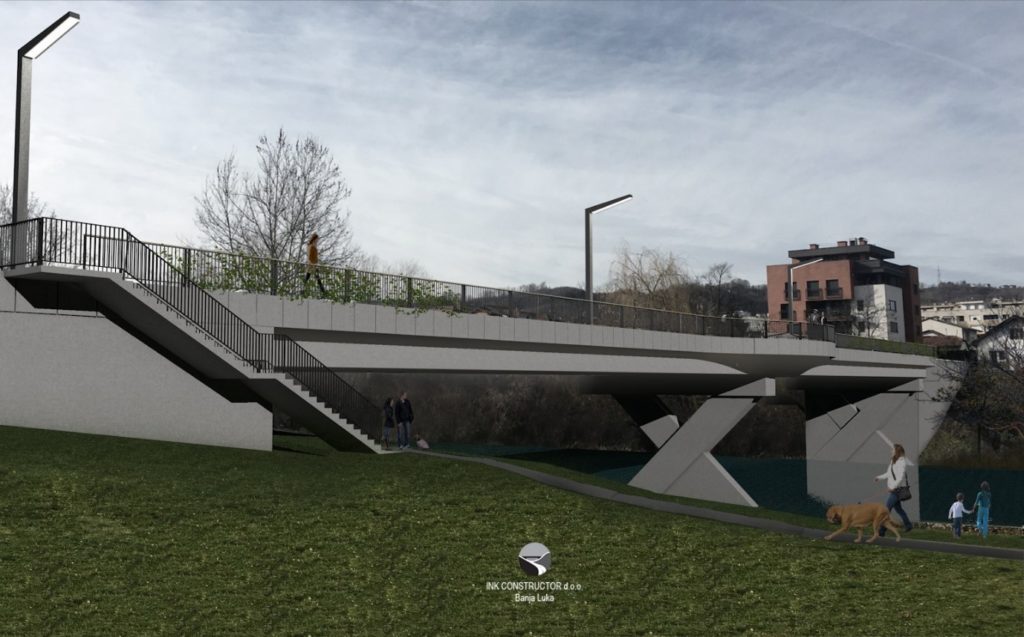 Visualization