---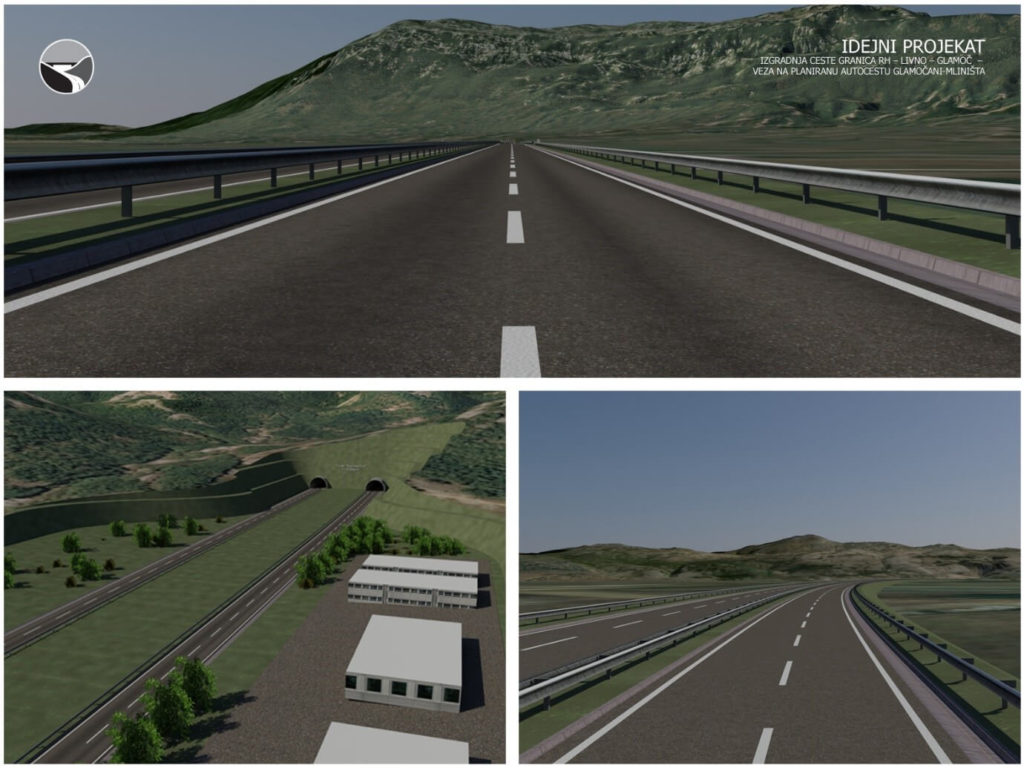 The project was implemented in two phases:
phase – research of variants in the given corridor with the suggestion of an optimal variant with multi-criteria analysis according to the methods "VIKOR", "ELECTRE" and "SMART".
phase – processing of the adopted variant at the level of the project design, and larger objects at the level of the conceptual solution.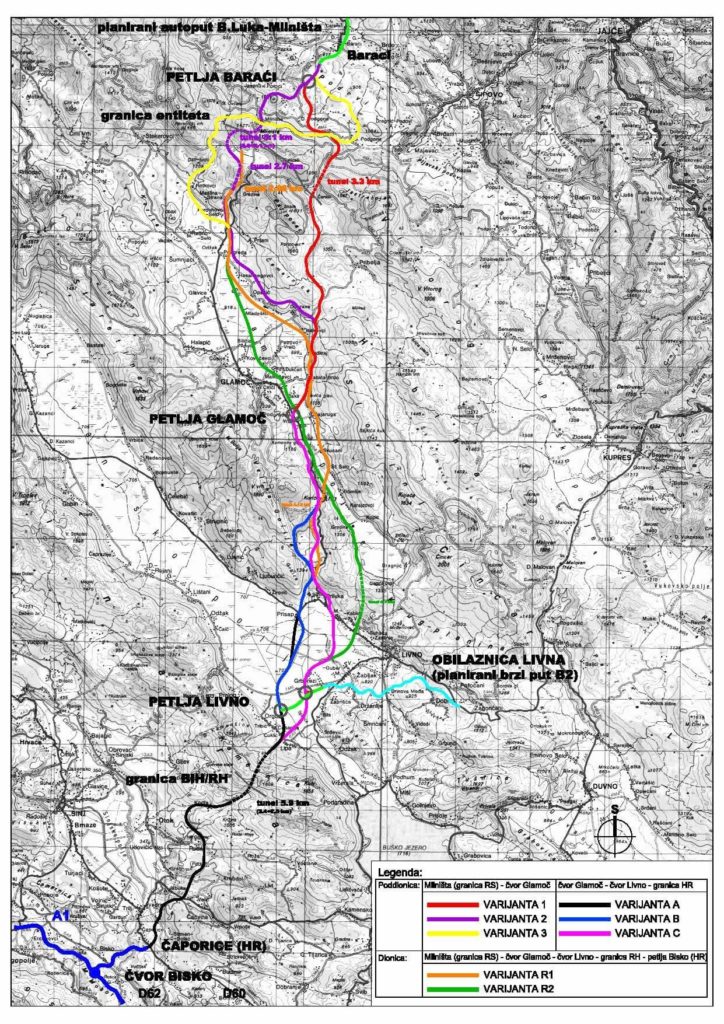 Valued variants
The selected corridor begins at the "Mliništa" pass, descends into "Glamočko polje" field and then passes through the pass of "Korićina" to "Livanjsko polje" field, and next to the settlement Guber, approaches the mountain range of "Kamešnica". In the first phase, a two-way road is carried out, one carriageway with two traffic lanes (1/2 gauge of the highway), and in the second phase the second carriage is being added, which in the final solution gives a full profile of the highway.

Cross section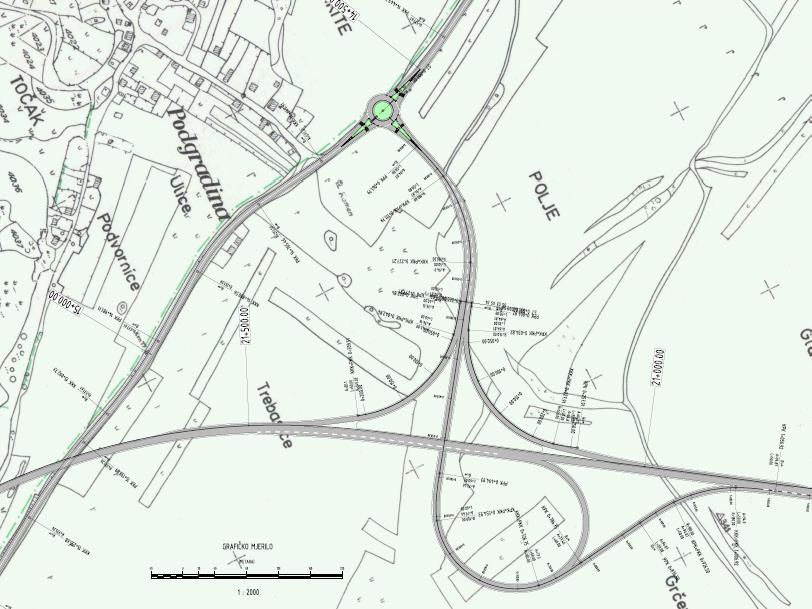 "Glamoč" loop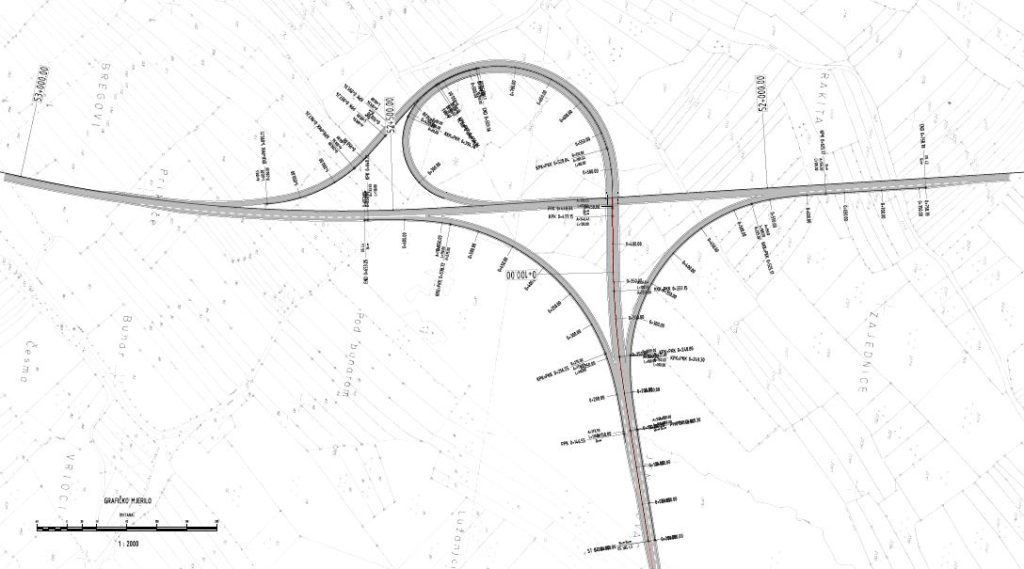 "Livno zapad" loop